Best Document Scanners – Things to consider when buying a document scanner
THINGS TO CONSIDER WHEN BUYING A DOCUMENT SCANNER
Are You Considering Buying a Document Scanner? Which one is the best and what factors to consider?
As the amount of paperwork your company generates rapidly increases, you may be thinking about purchasing a high-volume document scanner. As with the purchase of any large piece of office equipment, there are several factors to consider before buying a document scanner best suited for your business. Continue reading below the video.
WATCH TO LEARN ABOUT OUR
DOCUMENT SCANNING SERVICES
GRM's document scanning services are an excellent choice for businesses where purchasing and maintaining the best on-site bulk document scanner is not cost-effective.
HOW MUCH DOES A



DOCUMENT SCANNER COST?
If you're thinking about purchasing a document scanner for your company's document management needs, you may already know that they come with a hefty price tag.
Some top-of-the-line models of high-volume document scanners can cost as much as $35k. While that is a large expense, higher-end bulk document scanners offer a greater level of accuracy and reliability, so the price may make sense.
Of course, the expenses don't end with the initial purchase. It's vital that you consider the following related expenses:
Maintenance and repairs – It's important to consider the costs involved in maintaining and repairing an expensive, highly used piece of equipment. Hardware and labor are rarely cheap. Those (estimated) costs should be considered before purchasing a document scanner.
Lost time – If your document scanner breaks or even just needs routine maintenance, how much time will you lose waiting for a service technician to arrive and complete their work? What if the technician has to order a new part for your document scanner? Think about much time you and your employees will lose due to service and maintenance.
Additional workers – Consider who will scan your documents and if you have a backlog of files waiting to be scanned. If you do, you'll likely need to hire new employees or reassign current workers to scan each and every document. Even if you don't have a large number of files waiting to be scanned, you'll still need one or more employees (depending on your scanning volume) to handle scanning on a daily or regular basis. Keep in mind that the scanning process involves more than simply feeding a document into the scanner. Staples must be removed, pages straightened and everything kept in the proper order. These workers will require training to ensure they know how to operate the document scanner, how to prepare documents for scanning, and how to accurately scan all types and sizes of documents in an efficient manner.
Office space – Depending on the type and size of high-volume document scanner you purchase, it may take up a lot of space in your office. It will require a secure location and workstation to ensure the protection of confidential paperwork. It's vital that you consider where you'll place the document scanner so that workers will have room to process documents. Additionally, per government regulations and industry guidelines, some documents must be retained even after they've been scanned. Where will you store them? Do you have a secure space available to safely store numerous boxes?
If you won't be retaining any hard copies once documents are scanned, some of those documents may need to be destroyed according to government regulations and industry guidelines. It will depend on the specific documents and knowing when and how to destroy those specific documents will require the creation of – and adherence to – a thorough document retention policy and schedule. It will also require additional equipment in the form of industrial strength shredders to securely destroy those documents, or the services of an outside document destruction service.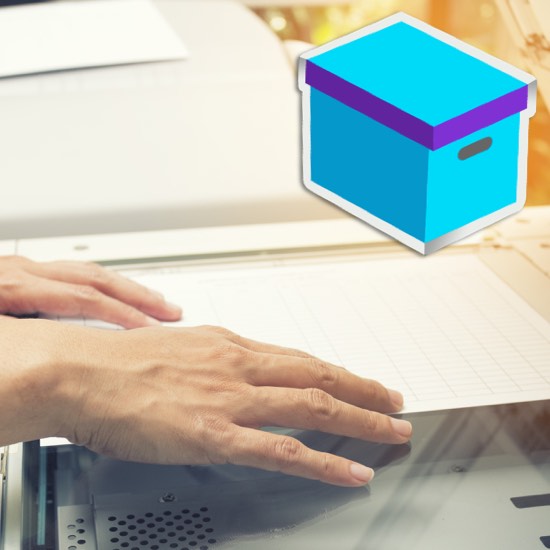 WILL I NEED A SCANNER



APP FOR DOCUMENTS?
While individuals may require a scanner app for documents in order to have a backup image, as a business you need a document scanner that does more than simply create an image.
Consider high-volume document scanners that offer a full range of capabilities, including the ability to integrate with an enterprise content management (ECM) system that offers optical character recognition (OCR) software to convert unstructured data into structured, readable information. You'll also want an ECM with document management and versioning abilities.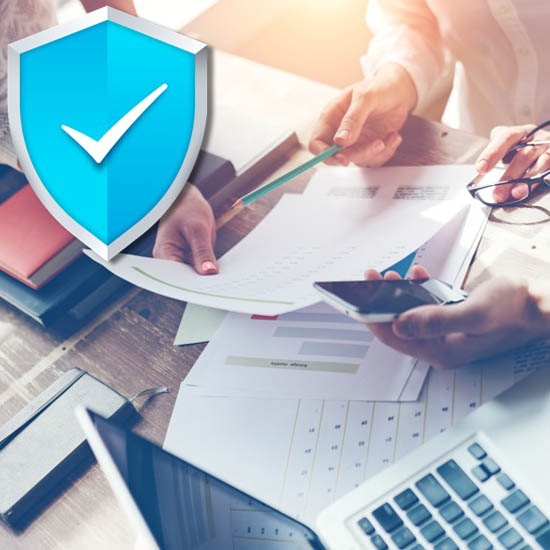 WILL A DOCUMENT SCANNER



INTEGRATE WITH MY ECM?
One question you should definitely ask yourself is if the document scanners you're considering will integrate smoothly with your company's existing ECM.
There's no point in scanning all of your business's documents if you then have no easy way to access that content. If you choose a document scanner that does not integrate seamlessly with your existing ECM, you may need to purchase additional software in order to access and use your scanned documents.
WHAT'S THE BEST



DOCUMENT SCANNER?
Spending the time and money to invest in a document scanner is only worthwhile if you purchase the right one for your company.
When searching for the best document scanner, be sure to consider the size of the scanning jobs you'll use it to complete, and how often you'll use it. You'll want to check the number of pages the document scanner can handle per day, and the speed at which it scans each document.
You'll also want to consider the document scanner's accuracy, as this is crucial. Document scanners that cannot guarantee accuracy are a waste of time and money. Low-quality images complicate OCR data extraction, hindering your ECM's ability to read the image and translate it into structured, usable data. And what good is data you can't use?
Another key factor to consider when searching for the best document scanner for your business is the types of documents you'll use it to scan. Not every file involves a standard 8 ½ by 11 piece of paper, and not every document scanner can handle larger documents. Fortunately, some of the best document scanners are designed to handle large-scale documents such as blueprints – and to scan them efficiently.
Ultimately, the best document scanner for your company is the one that meets your needs.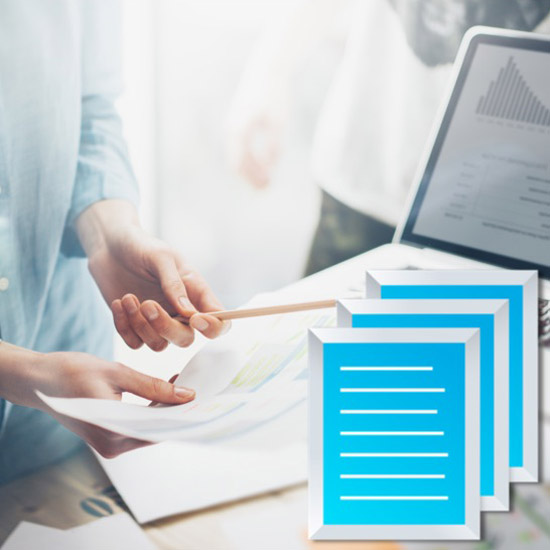 AN ALTERNATIVE TO PURCHASING



A DOCUMENT SCANNER
If the cost of purchasing, maintaining and utilizing a high-volume document scanner doesn't make sense for your company, consider outsourcing your scanning to an experienced document management company.
This convenient and cost-effective alternative involves significantly less commitment than purchasing a higher-end bulk document scanner of your own.
Equipped with the best document scanners, leading document management companies have large-scale scanning capabilities that make digitizing documents of any size simple. Additionally, they typically offer document storage solutions at secure, state-of-the-art facilities and certified document and data destruction. And, an experienced and reputable document and information management company will also provide records retention planning services, creating a records retention schedule and policy that helps your company mitigate risk by ensuring compliance.
Still considering the pros and cons of purchasing a high-end document scanner vs the benefits of outsourcing your document scanning? Speak with a GRM representative today to learn more about how we can help your business save money and optimize efficiencies with our scanning, storage, and document and data destruction services.