Pathology Solutions
GRM's Pathology Solutions encompass strategies and services for the digital management of pathology assets and processes, as well as the storage of blocks and slides. Our Pathology Solutions follow recommendations from the College of American Pathologists and the Clandestine Laboratory Investigators Association (CLIA), and all pathology assets and data are handled by our HIPAA-trained staff.
Our comprehensive Pathology Solutions optimize pathology lab operations, delivering greater efficiency while cutting operational costs. We provide secure, industry-compliant storage facilities, as well as safe and efficient pickups and deliveries.
Read about our recent work with leading pathology laboratory in the country, servicing a 22-hospital system (link to case study)
WATCH TO LEARN ABOUT OUR
PATHOLOGY SOLUTIONS
Digitize and automate pathology laboratory workflows with GRM's VisualVault platform. Watch the video now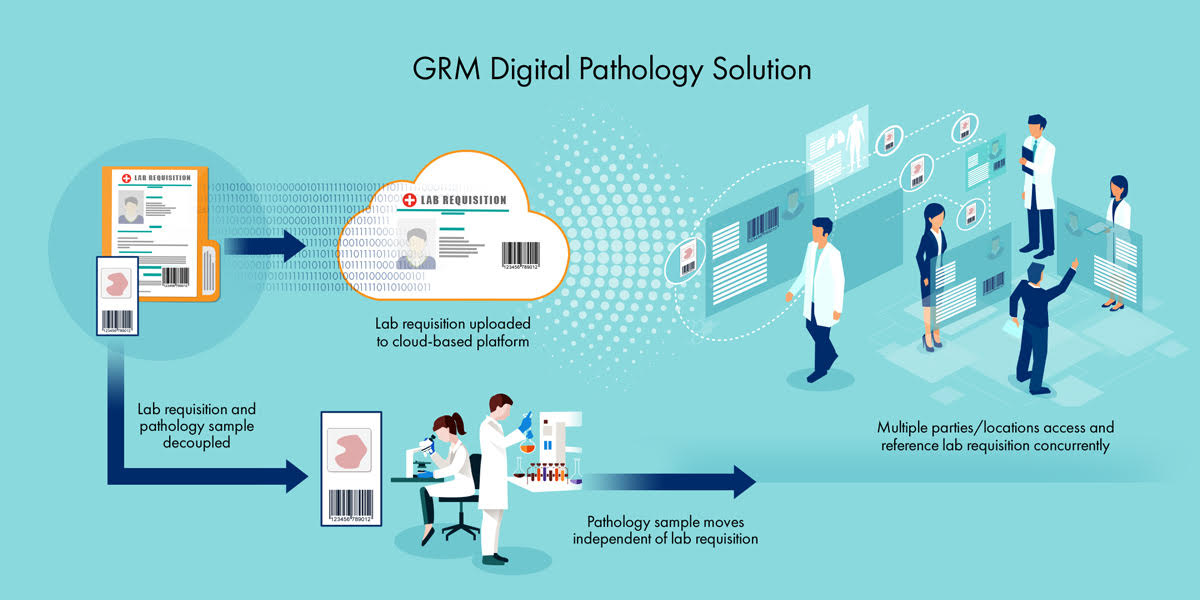 WORKFLOW AUTOMATION
FOR LABS & HEALTHCARE SYSTEMS
Leading pathology labs rely on our comprehensive digital workflow solutions to optimize their lab operations.
GRM's digital pathology solution eliminates the inefficiencies and manual errors that are often a part of traditional lab requisition and pathology sample management processes. We separate lab requisitions and pathology samples at the outset, streamlining the flow of information.
Once decoupled from pathology samples, lab requisitions are immediately uploaded to VisualVault, our cloud-based platform. No longer tied to the location of the pathology sample, lab requisitions can now be accessed securely by multiple parties in multiple locations – even via mobile. And, because the manual collection, sorting and input of data into IT systems are significantly decreased, clerical errors are also reduced.
Meanwhile, pathology samples continue to move through the lab, with status and results added to the lab requisition in the cloud.
The result: accelerated processes, increased savings, fewer errors and ultimately, improved patient care.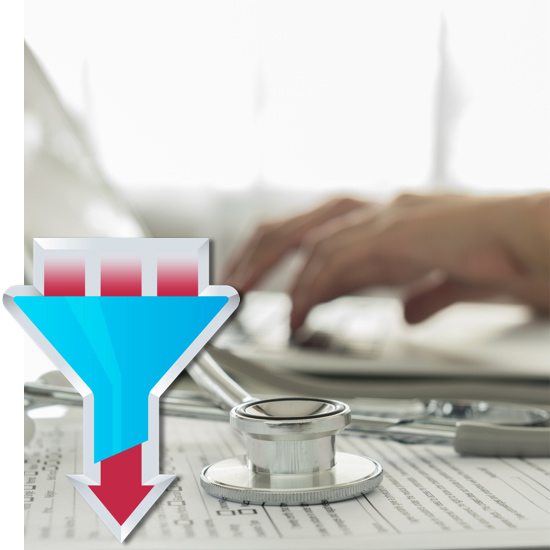 PATHOLOGY BLOCKS
& SLIDES STORAGE
GRM's storage facilities are specifically designed to house and protect valuable assets such as blocks and slides.
Storing blocks and slides on-site in your laboratory or medical office takes up valuable space that you could use for other functions. If these blocks and slides are not stored properly and in an organized manner, the samples may be damaged or destroyed and will likely require more time for your employees to locate when needed.
Our state-of-the art, temperature-controlled storage vaults are equipped with 24-hour security and feature a cutting-edge fire suppression system. We provide safe, on-time transport and make it easy for you to retrieve your blocks and slides with our PrecisionPlus barcode tracking system and eAccess, our online inventory control system. You can use eAccess to efficiently place orders, organize inventory, request pickups and deliveries, generate reports and more.