Release of Information
When it comes to fulfilling Release of Information (ROI) demands, speed and compliance are paramount. Most ROI requests are time-sensitive and sometimes in the spirit of delivering information fast, certain steps in compliance are bypassed. On the other hand, the completion of all the proper compliance steps before critical information is released can turn into a lengthy process.
GRM Document Management developed a step-by-step procedure which merges both the concept of quickly delivering information to requesters and upholding all federal and state regulations regarding the privacy and protection of patient data, medical records management and document storage. Our medical ROI specialists initiate and manage every step of GRM's authorization and release procedures, so you can be confident that outsourcing ROI compliance to GRM is a smart and safe decision.
WATCH TO LEARN ABOUT OUR
ROI SERVICES
GRM has 30 years of experience in medical records management. In this video you will learn about our expertise in Release of Information Services and our ROI platform that revolutionized the industry.
ACCELERATE



RELEASE OF INFORMATION
We strive to provide the most secure, accelerated ROI services.
Information can be released in a variety of formats, including paper, digital, and the direct delivery of data to EMRs or even archived legacy EHR data systems.
For companies, release of information services can be integrated into our ECM and business process management solutions.
We work with a wide array of third-party entities such as law firms, insurance companies, state agencies and court systems.
We strictly adhere to HIPAA and HITECH regulations throughout our Release of Information fulfillment process, eliminating any chance of a breach of confidentiality taking place.
All medical ROI tasks are closely tracked through audit trail reporting to provide end-to-end visibility on requests.
Authorization for release of protected health information should not be an impossible task.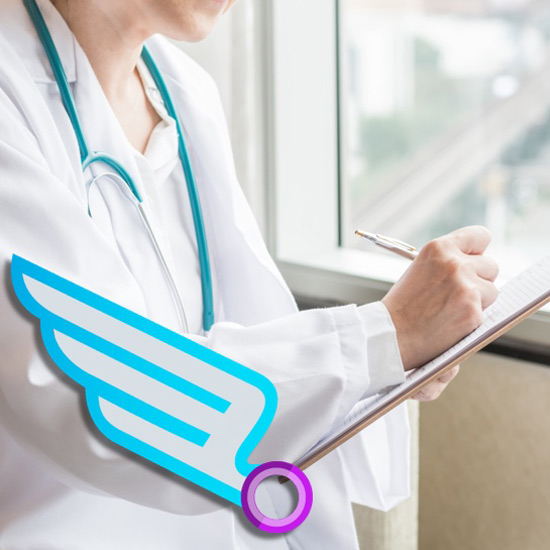 A PROVEN RELEASE



OF INFORMATION SERVICE
Each phase of our nine-step ROI process has been refined for optimal delivery speed and information security.
Validate the legitimacy of the requester to protect sensitive information.
Capture, collect and sort requested information.
Create invoice for the ROI services performed and those that have yet to be completed.
Package and validate patient information for delivery.
Collect ROI fees, or submit invoice prior to delivering content.
Deliver information to the verified requestor.
Send fulfillment notifications to the parties involved after delivery has been made.
Authenticate the receipt of information.
Track ROI content activity.