PATIENT ACCOUNTING
SOFTWARE
Accounts Receivable and Accounts Payable approved
and streamlined with these patient accounting solutions.

The Patient Accounting function within a hospital is at the center of running a successful healthcare business. Whether streamlining processes and improving your team's ability to successfully execute collections or delivering the tools required to organize and verify payables functions, GRM hospital accounting software solutions can easily integrate with existing systems and deliver high-value operational improvements.
Consolidate & Protect Valuable AR Data
With mergers and acquisitions common, the joined organizations typically end up with additional systems where financial information, such as receivables, is stored. When data is spread throughout multiple AR systems, it can be problematic for your organization's AR department, creating inefficiencies and increasing the likelihood of errors.
GRM's AR workdown solution consolidates the relevant data from each of the various AR systems that your healthcare organization has acquired and enables your staff to process more accounts in less time. And, the GRM solution helps eliminate the learning curve associated with new systems by mimicking the functionality of the AR system with which your staff is most comfortable.
Additionally, this solution helps protect your organization from unnecessary risk. If your healthcare organization is storing information across multiple accounts receivable systems – particularly older systems – you run the risk of system failure or sunsetting. In either scenario, you stand to lose access to vital accounts receivable records. And lost AR records are lost revenue.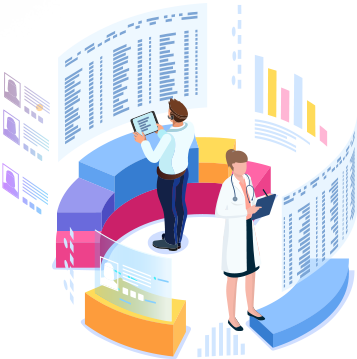 Capture & Organize Related Documentation
In addition to the actual Receivables documentation, there is a host of related documents such as remittance advice and denial letters – not to mention scans of insurance cards, drivers' licenses, doctors orders and a multitude of other supporting documentation. GRM's comprehensive patient accounting software helps ensure that these documents are captured digitally and indexed to be associated with related documentation.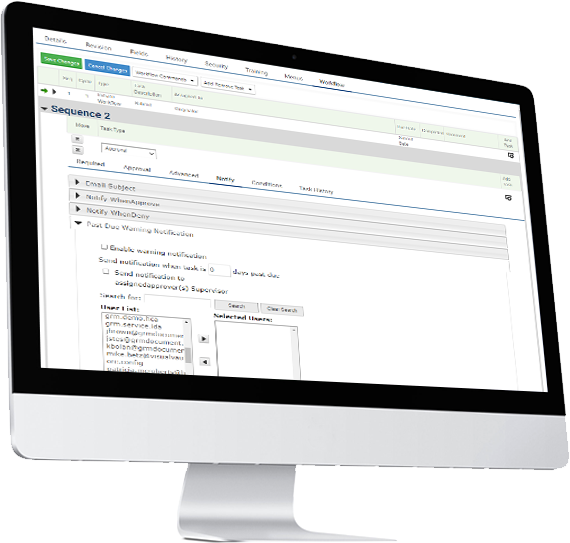 Automate Approvals and Payments
On the other side of the house, unrelated to patient accounting, vast quantities of purchase orders, invoices, and other documents related to purchasing and procurement are being created.
GRM's intelligent capture, iforms, and workflow automation solutions work in concert to keep this machine running smoothly and efficiently. Purchase requisitions can be captured and kick off a complex workflow automation process that manifests as a simple and logical flow of documents and approvals. Data can be automatically given structure in iforms. Incoming invoices can be auto-matched to requisitions – down to the line level. Approvals can be prompted. And payments can be made.
A simple yet powerful set of tools integrate easily with purchasing, payables, and general ledger software to bring simplicity, efficiency, and order to processes that demand error-free execution and predictable movement toward completion.
You can reach out to us by phone at 888.907.9687, or fill out the form below