Access and distribute mail online with the GRM Digital Mailroom.

Your company's mailroom is a hub of daily activity that ensures employees receive incoming mail. But how do employees access their physical mail when working from home? The GRM Digital Mailroom is a mail scanning service that bridges this gap, enabling your organization to access and distribute physical mail in a digital format using VisualVault, our secure, cloud-based content services platform. This ensures remote employees receive mail and crucial business documents through our service in a timely manner, and it minimizes the passing of physical documents from employee to employee.
Once your physical documents are scanned into the cloud, we can then store them or shred them in one of our national record management facilities including New Jersey, New York, Chicago, Philadelphia, Indianapolis, Houston, Baltimore, Austin, Washington, D.C., Miami, San Francisco, Los Angeles, Dallas, Atlanta, and Boston.
GRM WILL PROCESS YOUR MAIL FROM START TO END
GRM's Digital Mailroom is a comprehensive service that allows your company to receive, organize and distribute your physical mail in a digital format.
How does the digital mailroom process work?
Physical Mail is recieved (USPS, overnight, forwarding etc.): We either pick up your delivered mail from your postal address or you have your mail forwarded to us.
Open, Sort, Prep: We open and sort your mail, then prepare it for scanning by placing a separator sheet between each individual piece of scanned mail.
Email is Scanned
Unique PDFs Created: The separator sheet allows our scanning software to create a unique PDF for each individual piece of forwarded mail.
Upload: We upload the virtual PDF files to VisualVault.
Access and Distribute: Your authorized user(s) access and distribute the PDFs digitally throughout your organization.
Watch to Learn More About Grm's Digital Mailroom
GRM's Digital Mailroom service is easy to use and can be implemented quickly. We have dedicated customer service representatives at our document storage and scanning locations across the U.S. that will help you manage your mail and packages. Check out our short explainer video to learn how our virtual mail scanning service works.
GRM Digital Mailroom powered by VisualVault
Once your physical mail is virtual, it will be placed online in our award-winning enterprise content management software, VisualVault.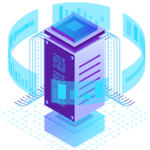 Document email sharing
Tag your mail by departments, colleagues, and categories
Upload your own documents or import emails automatically
Search your categorized mail and organize it into folders
Automatic sorting & new document notifications for users/ departments
E-signatures, annotations, and editing capabilities for all documents
Our mail scanning service provides content management software that adheres to Safe Harbor and PCI regulations. All your data is firewall-protected with end-to-end encryption. We perform around-the-clock IT monitoring and regular security updates for the ultimate protection. All documents record an audit trail to give you a full view of edits and opens. All devices using the software do not keep any record of the use of the technology once it is closed.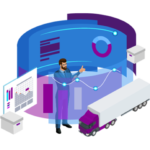 GRM 
Digital
Mailroom
 comes with an online account to view your mail. The virtual mailbox will be your hub for all your mail actions. We will customize the amount of data needed with your plan and your account can be accessed through our online portal. We handle all physical actions for your mail, while providing an enterprise suite of online 
document management services
 for you and/or your organization.
You can reach out to us by phone at 888.907.9687, or fill out the form below