Document Management System
for Architecture, Engineering, and Construction
DOCUMENT MANAGEMENT SYSTEM FOR ARCHITECTURE, ENGINEERING AND CONSTRUCTION
Large multi-location projects. Numerous contractors. Various worksites. Inconsistent access to wireless data. The complexity of processes and documents in the architecture, engineering, and construction industries is undeniable. So is the need for workflow management software and document management system. GRM's enterprise content management (ECM) system for architecture, engineering and construction integrates both and is accessible on the go, regardless of whether you have access to wi-fi or not.
For more than 30 years, GRM has been at the forefront of creating information management systems and document management software. We have the experience, technology, and infrastructure to help you get a handle on and effectively manage your data, scan and digitize documents, and provide secure offsite document storage solutions.
WATCH TO LEARN ABOUT
OUR ECM SYSTEM
GRM's ECM System for AEC Industries is built with features like ICR, OCR, data capture and workflow automation software to make document creation, editing and sharing a breeze.

ECM FOR ARCHITECTURE,

ENGINEERING AND CONSTRUCTION
Upload your digital documents or scan your projects right into the enterprise content management system. Within seconds, the document is ready for sharing and collaboration. A data management system is only as valuable as the information in it, and GRM has the ability to capture that data, extract critical information, and ensure that it gets to the right people at the right time.
GRM's robust, cloud-based ECM is compatible with all file types and databases, including your legacy data systems. We have large-scale scanning capabilities, so digitizing physical documents — including non-standard sized documents like large-format blueprints — is simple and convenient. This makes it easy to access, share, and collaborate on documents across your organization or with external stakeholders on specific projects. And, our document version control helps avoid confusion and mistakes.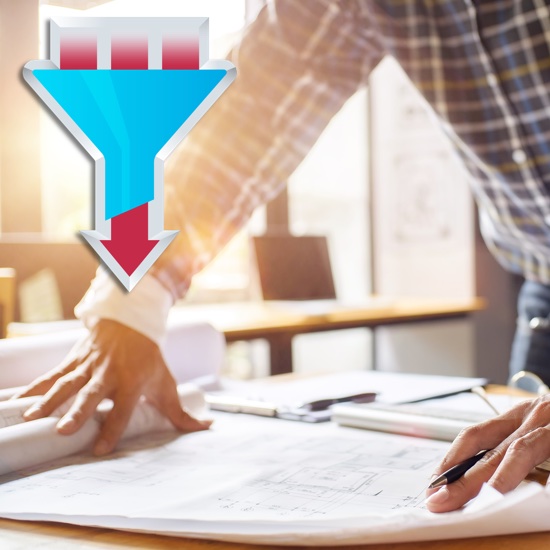 ECM SYSTEM



WITH OFFLINE CAPABILITIES
When projects reach a certain level of scope, scale and complexity, even minor mistakes can mean major trouble. In the Architecture, Engineering, and Construction industries, scheduling errors or incorrect order forms can cause work delays or result in wasted supplies.
iForm, our intelligent form technology integrated into our ECM, saves time and helps reduce errors by auto populating fields and data based on contextual information. And, since it's common for many in the industry — including managers, inspectors, and contractors — to work offline at job sites or other locations, we offer FieldForms. FieldForms are a type of iForm that allow you to use intelligent form technology without connecting to the internet. Once you're back online, data automatically syncs and starts the automated workflow – so you don't lose time with manual data entry or processing.
Our workflow automation solutions further enhance efficiencies by streamlining approval processes with decision-based routing.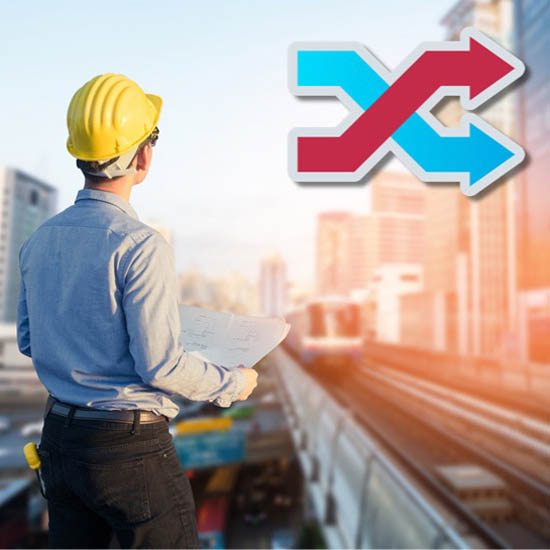 ENTERPRISE CONTENT MANAGEMENT SYSTEM



AND PAPERLESS SOLUTIONS
At GRM, our trained digital management professionals handle all of your scanning and storage needs. While other information management companies often outsource the scanning of documents and physical assets, we take care of everything in-house.
GRM protects the security of your data through end-to-end encryption of all digital data. Our cloud-based repository can be accessed securely from any location at any time, and you can set permissions so your data is accessible to appropriate parties only.
And, because we know that you may be required to maintain some physical records, we're prepared for that as well. Our climate-controlled, state-of-the-art document storage facilities provide safe, secure storage of your physical assets and are conveniently located in 15 major metro areas, ensuring quick delivery of any requested files.