GRM is a leader in the world of information management, but we could not reach that point alone. Together with the world's top companies in the document management industry, their expertise, and software we are now able to provide a robust enterprise content management system, full suite of document management software and workflow management software, offsite document storage solutions, records management software, and document scanning services.
If you have any questions or want to discuss partnering with GRM, please email partners@grmdocument.com

ATOS
With approximately 100,000 employees across 72 countries, Atos serves a global client base with technology products and services in the areas of business and platform solutions, infrastructure and data management, cloud and enterprise software, transactional and payment services, big data and security, and community software and platforms.

Conduent
With approximately 100,000 employees across 72 countries, Atos serves a global client base with technology products and services in the areas of business and platform solutions, infrastructure and data management, cloud and enterprise software, transactional and payment services, big data and security, and community software and platforms.

XEROX
Xerox has a vast array of services that eases the back office burden for the world's most complex corporations and governments. Through their sourced simplicity approach they help customers tap into hidden intelligence that yields greater business return. With the expertise of their 140,000 people, global brand strength and innovative technology, they bring their customers data and services that result in better and faster decision making for improved efficiency and performance. Their clients tell them they're responsive to business needs, they're flexible to changing priorities, they're reliable for delivering results and they act with integrity at all times.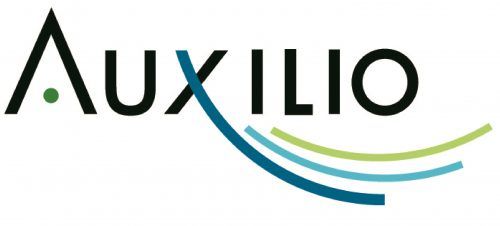 AUXILIO
Since 2004, Auxilio has exclusively served the healthcare industry providing services that address three critical areas hospitals face; these are mitigating risk, reducing costs and providing operational efficiency. Auxilio serves a national portfolio of nearly 220 hospital campuses and manages over 1.5 billion documents annually from over 90,000 devices, supporting over 280,000 caregivers. Auxilio's Managed Print Services' business model is vendor neutral, provides a dedicated resident team and is exclusive to the healthcare industry.

AUXIS
Auxis is a management consulting and outsourcing firm with a proven track record of delivering high value results for their clients. Their teams specialize in helping organizations develop the strategies and business infrastructure to support long term, profitable growth. They practice a multi-disciplined approach that enables them to deliver practical, robust and scalable solutions that generate superior business performance. They help bridge the gap from business strategy development to operational execution, while accelerating benefits and management risk. Simply put Auxis helps clients prosper. Discover more about them at: www.auxis.com

AVAAP
AVAAP is a certified Lawson Partner that provides global IT services around Lawson Software and Business Intelligence Solutions specializing in Enterprise Resource Planning (ERP) and Business Intelligence solutions. In only five years of our services Inc.com ranked them no. 346 on the prestigious Inc. 500|5000 list of fastest growing private companies. With over 90+ joint Lawson customers, AVAAP has experienced continual growth since our inception. This success can be directly attributed to the industry experience of their certified Lawson consultants and their innovative software solutions specifically designed to address our customer's most challenging needs. For more information visit them at www.avaap.com

DOCUTREND
Docutrend, Inc. carries a full line of digital office solutions including monochrome and color multifunction products (MFPs), large format printers, scanners, document application software, and mailing equipment. Docutrend offers only top tier manufactures that share the same attention to quality and service we do. Their partners include Canon, Ricoh, Savin, HP, Lexmark & Secap – a product portfolio that enables them to address any of your specific needs with a "stress-tested," premier Docutrend solution. Let us help you design a "next generation" business solution that puts the "flow" back in workflow. Learn more about Docutrend at: www.docutrend.com

HOSTED RECORDS
Hosted Records is an ISO 9000; 2008 Certified, Economically Disadvantaged Woman Owned Small Business (EDWOSB). Our combination of technical expertise, big business experience, and small business agility allows us promptly provide Information Solutions and services in support of Intelligence, Defense, and Federal Civilian customers. www.hostedrecords.com

JK SEVA
JK Seva is in business to do more than just optimize software; they believe in developing relationships with their clients into trusted, long-term partnerships. Their greatest advantage is their focus on the customer's experience, collaborating closely with each client to fully understand their needs. They immerse themselves in your project, work on your time frame, and assume your goals as if they were their own. Their mantra, "how can we help," is born from the Sanskrit word, Seva: meaning, selfless service. www.jkseva.com

JOBSITE TECHNOLOGY GROUP
Jobsite Tech Group's team of experts have decades of AEC industry experience and are backed by some of the most well-known brands in the world. They were started by one of the oldest solution providers in construction in coordination with some of the most recognized visionaries in the market. They have the stability and ingenuity to address every project situation. Jobsite Technology Group integrates best of breed solutions to support the technology needs of Construction companies, Architectural Firms, and building owners. Managing mission critical documents and records are a key component of any successful project, and GRM plays a key role.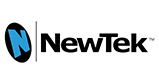 NEWTEK
Newtek (NASDAQ: NEWT) is a direct distributor to the small-to-medium- sized business market under The Small Business AuthorityTM and NewtekTM brands. Their mission is to serve as a premier provider of quality business and financial services from small to medium-sized businesses throughout the U.S. Newtek provides over 90,000 business accounts with access to financial, management and technological resources that enable them to grow and compete in today's marketplace. For abundance of Newtek's products and services check: www.thesba.com or http://investor.newtekbusinessservices.com/

SCRIBBLES
Scribsoft's mission is simple – provide innovative document-centric solutions through innovative funding methods. With this business model intact, Scribbles Software has grown and we are adding new districts daily! At Scribbles Software, they believe in Personalized Service. When your district signs up with Scribbles, you become part of their family. To ensure you are happy with their software and are fully supported, they provide you personal solution coaches. So if you want to see how they can help your district utilize great technology for FREE, contact them today www.scribsoft.com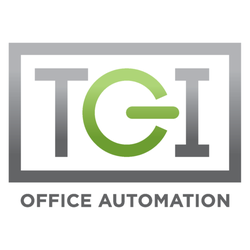 TGI
Mission: Office automation empowers your business. By improving bottom-line profitability through smart, strategic solutions, they help their customers reduce costs and maintain a competitive position.

CYIENT
Cyient's industry focus includes aerospace, defense, rail transportation, off-highway; industrial, power generation, mining, oil & amp; gas, communications, utilities, geospatial, semiconductor and medical technology. They align closely with the business needs, goals, culture, and core values of their clients. This reflects in the deep, long-standing relationships they have developed and sustained with some of the leading names in these industries.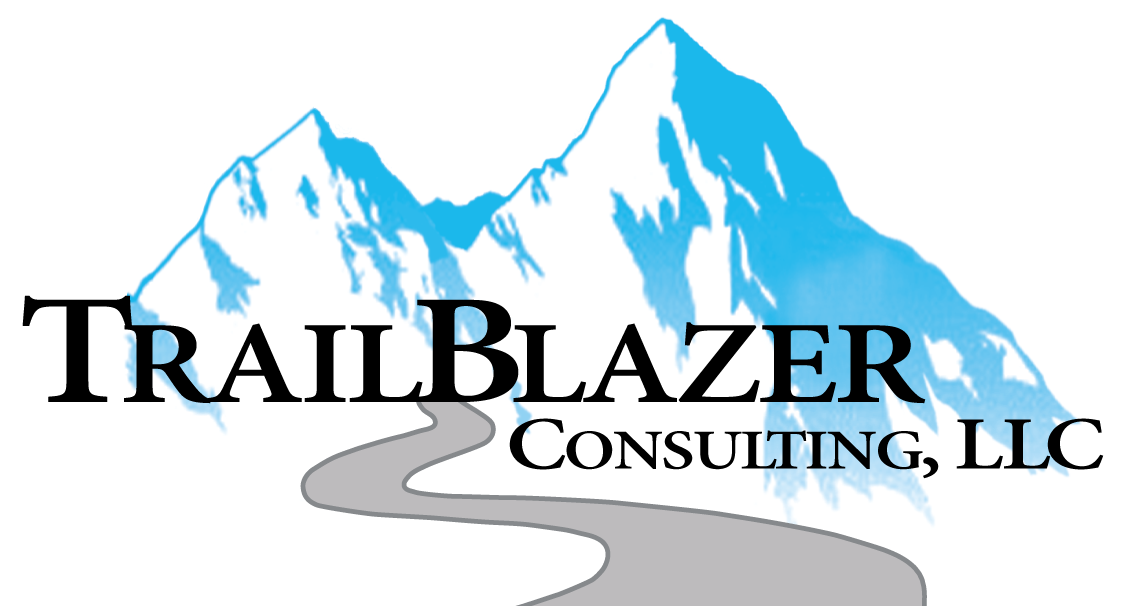 TRAILBLAZER
TrailBlazer Consulting, LLC, is a certified small, woman-owned business that provides Information Design services to client organizations in the public & private sectors. They focus on matching business needs to information management approaches. Their mission is to help clients succeed through information management strategies that maximize value and reduce risk. They partner with their clients to build practical, real-world solutions to information problems.

ONSHIFT
OnShift delivers cloud-based human capital management software and proactive services to solve everyday workforce challenges in healthcare. Our suite of products for hiring, scheduling and employee engagement drives quality care, lower costs and higher performance by empowering providers to staff consistently and efficiently. Intuitive design, predictive analytics and customer success management are why thousands of post-acute care and senior living organizations rely on OnShift – www.onshift.com

ALLSCRIPTS
Allscripts values strategic partnerships that advance value-added care. Innovation in health care is critical. At Allscripts, our strategic partnerships are an instrumental component of our mission to improve care by delivering the ground-breaking solutions our clients need. Our partnership philosophy is focused on elevating client success, and delivering the most comprehensive and user-friendly clinical, financial and population health solutions available. Our strategic partnerships enable our clients to take advantage of leading innovations across the industry.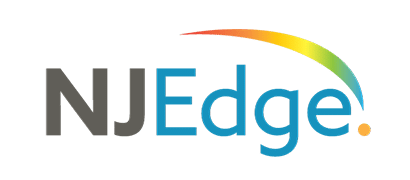 EDGE
Edge serves as a member-owned, nonprofit provider of high-performance optical fiber networking and internetworking, Internet2, and a vast array of best-in-class technology solutions for cybersecurity, educational technologies, cloud computing, and professional managed services. – www.njedge.net
You can reach out to us by phone at 888.907.9687, or fill out the form below