Access to Energy Industry
Data In the Office and in the Field
ACCESS TO ENERGY INDUSTRY DATA IN THE OFFICE AND IN THE FIELD
For the energy industry, leading-edge information management is the keystone to success. Capturing, organizing, analyzing and sharing business and technical data in a timely and cost-effective manner is absolutely critical to exploration, scientific research, project development and many other industry disciplines.
We have the information management solutions and expertise to provide project managers, field workers and administrative employees with the means to store, retrieve and share information in-house or outside the office. We're also able to accelerate manual processes and improve the accuracy of data through our workflow automation technology.
WATCH TO LEARN ABOUT
OUR ECM SYSTEM
GRM's document management software is built with features like ICR, OCR, data capture and workflow automation software to make document creation, editing and sharing a breeze.
GREATER



INFORMATION ACCESSIBILITY
A huge part of increasing company-wide accessibility to information is making sure it's first in digital format and that the information is supported and housed within a central document repository. Without this infrastructure for records management processes in place, it becomes increasingly difficult to keep projects moving in the right direction.
Our digital conversion teams are capable of handling a wide range of back file conversion projects — from small imaging jobs to enterprise-level conversions. All documents in storage are scanned and then uploaded to our cloud-hosted digital repository, allowing authorized users to access relevant business information from a single online interface. And given that it requires no extensive configurations to install, users can immediately begin utilizing our intuitive online document repository.
Authorized users can easily upload recent documents to our cloud repository and utilize the latest information to make better project-related decisions. Now, field employees can securely view critical information such as GIS maps or construction plans from the convenience of their mobile devices. This level of data accessibility, in and outside the office, is vital to ensuring all parties involved in a project are well-informed and don't waste time retrieving information from disparate sources.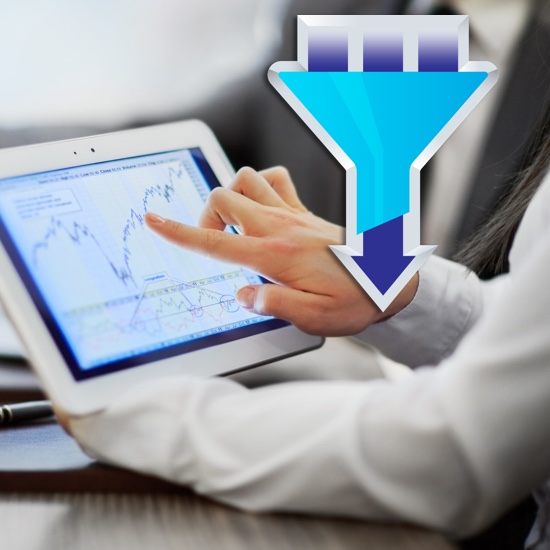 ACCELERATED



BUSINESS PROCESSES
Productivity levels can take a significant upswing throughout an energy company when time-consuming processes such as data entry can be automated within administrative and non-administrative departments. iForms, our an intelligent form technology, has the capability of capturing structured and unstructured data for the use of automatically populating standard office paperwork. Now, data entry procedures can be streamlined and human errors can be avoided entirely.
In addition to capturing data in all types of formats, our optical character recognition (OCR) technology can take it a step further by intelligently scanning through a document and capturing specific keywords, which can later be used to locate a file through the search feature built into our cloud-based repository. Whenever an employee record needs to be pulled up or a past work order needs to be referenced, those documents can be instantly retrieved with simple keyword searches.
We're also able to add structure and automation to document approval processes through our decision-based routing system, which automatically delivers pending documents to reviewers in an approval chain until they've been approved. If a document has yet to be reviewed, the corresponding approver is sent an email notification as a reminder to take action. Through our workflow automation technologies, drawn-out, inefficient processes can be made more efficient and data accuracy can be improved throughout your organization.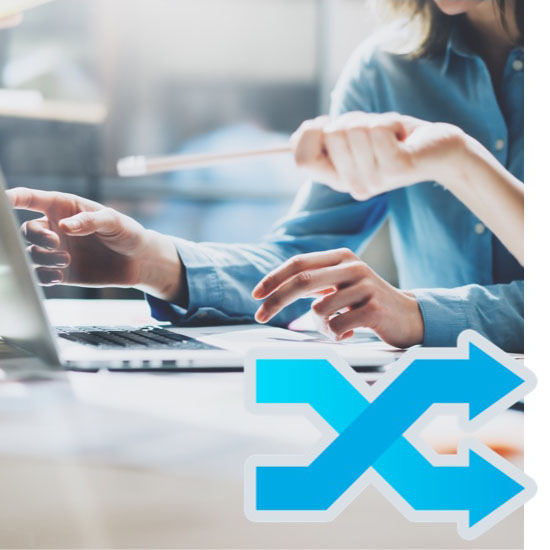 LIFE CYCLE



RECORD MANAGEMENT
We're capable of handling all of your information management needs — including physical record storage. Instead of keeping your ever-increasing record inventory stored onsite and assuming all the operational costs associated with document archiving and retrieval, we can help you better allocate your office resources by storing your records in our state-of-the-art document storage centers. All of our facilities are equipped with the latest security and fire suppression systems so your records are always safe.
As soon as your records have entered our facilities, they are processed through our PrecisionPlus tracking system, which involves placing individual bar codes to your documents so they can be swiftly retrieved whenever you need to reference them. Once your records have reached the end of their retention policy, we can destroy your physical inventory adhering to industry and NAID requirements.
Aside from our record storage and destruction capabilities, we're also able to digitally convert your stored physical files for immediate viewing through our online customer portal, e-Access. Users can submit scanning requests through this online application to access some of their stored records without having to request the physical delivery of those documents. From initial storage to destruction, and everything in between, we provide you with the right document management solutions as your information management needs evolve over time.