Information Management System
for Real Estate
INFORMATION MANAGEMENT SYSTEM FOR REAL ESTATE
The complexities and pace of the real estate business demand that you employ tools that help you work faster and smarter. As you look to modernize how you manage your real estate-related business, you should consider the benefits of organizing and automating critical processes with GRM's enterprise content management system (ECM).
An ECM greatly improves access to and management of important documents, while automating workflow processes, and integrating all aspects of document management and real estate workflows into one software solution.
GRM Document Management's ECM includes our own FieldForms, an innovative data collection application which enables property managers to gather and enter information without internet connectivity. All data is synched and uploaded once the property manager is back online.
GRM has the experience, technology and facilities to help your company increase productivity and profits through an effective and secure information management system. Also, you may want to inquire about our secure, offsite document storage solutions.
WATCH TO LEARN ABOUT
OUR ECM SYSTEM
GRM's document management software is built with features like ICR, OCR, data capture and workflow automation software to make document creation, editing and sharing a breeze.
CLOUD-BASED



REAL ESTATE SOLUTION
Adding to the complexity of the real estate industry are the variety of property types it encompasses, such as commercial properties, residential rentals, multi-unit apartment buildings and privately owned homes in 55+ communities with HOAs, etc. Our robust, easy-to-implement, cloud-based software for real estate transforms the way your organization uses digital data and technology. This scalable solution works for projects of any size and easily integrates with your existing real estate software – or you can opt to use only certain elements to address specific needs.
Workflow streams and automations can be created to manage your data, and digital files such as contracts, leases, financial records, RFPs and more can easily be shared across your organization or with external parties such as clients or vendors. This provides enhanced opportunities for collaboration, and improves efficiencies. And, with our permission-based access, you can control who sees each document. Each digital file in our cloud-based repository is encrypted end-to-end, ensuring the security of your data at all times.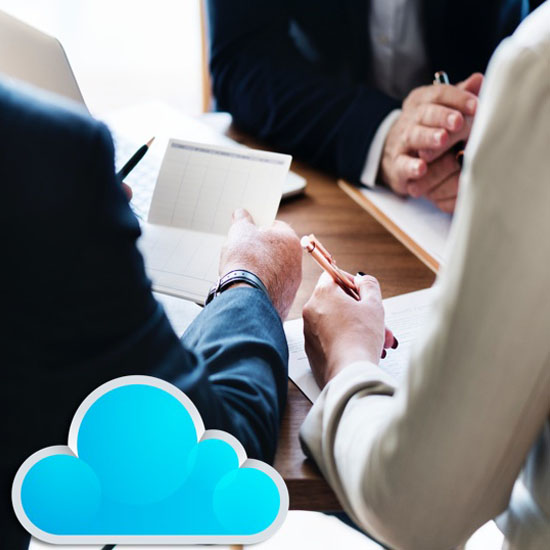 SOFTWARE FOR REAL ESTATE



STREAMLINES BUSINESS PROCESSES
GRM's software and workflow automation solutions for real estate simplify and expedite business processes. Most aspects of our ECM are easily customized by users, including workflow streams — so you can create forms and workflows specific to your organization's needs. This includes real estate and property management responsibilities related to accounting, building and property inspections, contract management, facility maintenance, licenses, staff supervision, tenant file management, vendor management and more.
Once in your customized real estate workflow, all documents can be routed, reviewed, annotated, and approved. And, as documents move through the designated workflow, version control ensures that all parties access, review, update and approve the correct versions — something that can be challenging with manual processes.
Further driving your digital experience is iForms, our intelligent form technology. iForms, which is integrated in our software solution for real estate, saves time and helps reduce errors by auto populating fields and data based on customizable contextual information. And, since real estate agents and property management professionals frequently work offline at properties or other locations, we offer FieldForms. FieldForms are a type of iForm that allow you to use intelligent form technology offline. Once you're back online, the data automatically synchronizes with the system.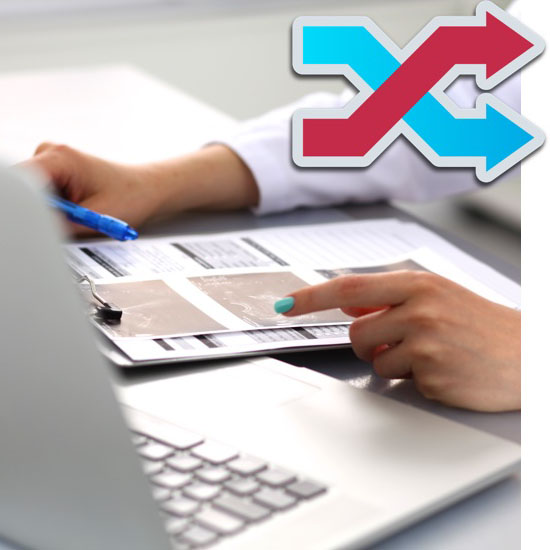 CALL 866.947.6932

OR


CONTACT US VIA EMAIL
DOCUMENT MANAGEMENT SOLUTIONS



FOR REAL ESTATE
As a real estate company managing properties in a range of verticals, you need a comprehensive ECM solution to drive your business's digital transformation. And, while the need for digital solutions in real estate is paramount, we know that physical records are still prevalent — as is the need to securely store documents. GRM has the necessary infrastructure and security protocols to safely store your physical documents.
When the time comes to destroy sensitive digital data, we provide secure destruction. This includes securely purging digital information from hard drives, data tapes, CDs, microfilm and other devices. We are SOC2 certified in all destruction processes and an affiliate of the National Association of Information Destruction (NAID).