Release of Information
INFORMATION GOVERNANCE & COMPLIANCE SOLUTION
GRMpedia is a unique, proprietary resource that simplifies information governance and compliance. A vast, continuously updated database of federal, state and county records retention and reporting regulations, GRMpedia makes it easy to ensure that your company is fully compliant. It's an easy to understand, codified resource of relevant regulations that govern the preservation and destruction of information.
Whether your records are stored digitally or physically, your company can benefit from GRMpedia.
WATCH TO LEARN ABOUT 
GRMPEDIA
GRM is a leading provider of information management solutions that help companies streamline operations and run more efficiently. Our more than 30 years of experience includes expertise in information governance and compliance.
RECORDS RETENTION



MADE EASY
Records retention policies are often difficult to understand and track, making it complicated and time consuming to stay on top of the frequent regulatory updates. GRMpedia does all the heavy lifting for you.
When new or updated regulations are published, GRMpedia processes the new or revised citations, and creates an easy-to-understand, fully searchable clause for each regulation. Even better, GRMpedia can automatically alert you when there are changes that may affect your organization's records. The dynamic relationship between GRMpedia – as a living, breathing resource – and your company's records allows for the auto generation and application of policies to applicable records. So you can keep a tight hold on your information assets.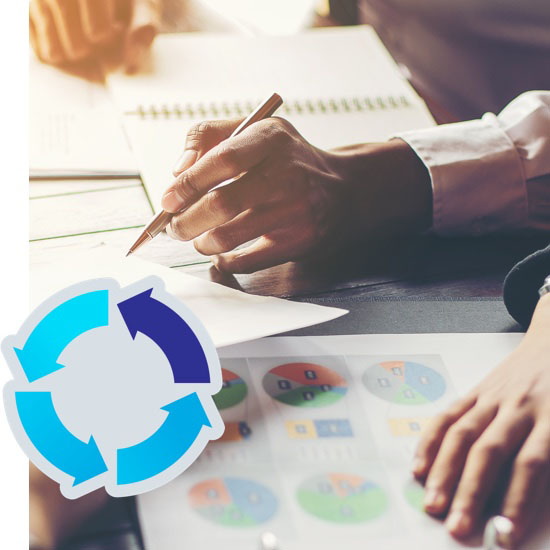 MITIGATE RISK



WITH GRMPEDIA
A subscription-based service, GRMpedia fulfills a critical need in records management and document storage compliance. No other research knowledge base for retention regulations currently offers this level of data protection.

With GRMpedia
Every regulation is classified by industry vertical and geographic location
Regulations are fully searchable by keyword or phrase
All regulations can be linked to your organization's records so the company is automatically notified of any changes or updates – and alerted when it's time to destroy a record
A full audit trail is maintained regarding any changes, including who made the change, what they changed, and when the changes were completed
GRMpedia is accessible online 24/7 using any standard web browser and through our e-Access Records Management portal.