Workflow Automation
WORKFLOW AUTOMATION FOR HEALTHCARE
Workflow Automation is a central component of GRM's enterprise content management system (ECM). We apply our advanced technology to business operations, using it to standardize important business and administrative processes, increasing overall efficiency.
WATCH TO LEARN ABOUT
OUR ECM SYSTEM
GRM's document management software is built with features like ICR, OCR, data capture and workflow automation software to make document creation, editing and sharing a breeze.
STREAMLINING



SAVES TIME
Our advanced Workflow Automation technology streamlines operational processes, saving time and reducing the risk of human error. Clear processes are defined, inconsistencies are removed and the automation drives adherence to the set procedures. And, it is applicable and effective across all departments in a healthcare organization.
In pathology, for example, Workflow Automation saves significant time by ensuring that requisitions for blood work are processed efficiently. The workflow begins when the patient's information is entered into the system. Once that step is complete – either by manual entry or scanning – the requisition then automatically moves to the laboratory technician for review. The lab tech references the requisition and enters the lab results digitally. The results then move to the pathologist for review and analysis. Workflow Automation keeps the process moving efficiently while ensuring that all relevant information stays in the correct patient file and that nothing is lost or misplaced.
On large campuses, our Workflow Automation technology also saves significant transit time, as information is transmitted immediately rather than having to be couriered around through each stage.
Our Workflow Automation technology is especially helpful in outpatient and ambulatory departments, where it can be used to process a high volume of patient records quickly and correctly.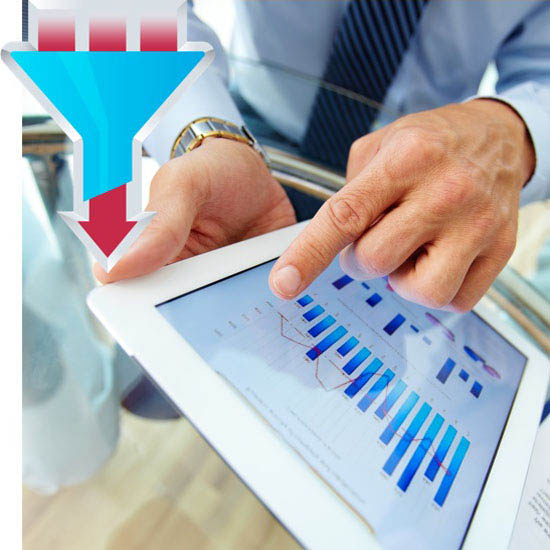 ENSURING COMPLIANCE THROUGH



WORKFLOW AUTOMATION
In addition to saving time, our Workflow Automation capabilities help your healthcare organization remain compliant with government and industry regulations. In departments related to finance and billing, for instance, Workflow Automation ensures that invoices are processed quickly and smoothly. Form and invoice fields are auto populated whenever possible with database information to ensure accuracy, and paperwork is pushed to relevant parties in order and on schedule.
This technology is just as effective in managing human resources content. For example, we can streamline employee certifications by tracking when the certifications of each nurse on your staff are due to expire. This customizable workflow then sends automatic 90-, 60- and 30-day alerts to the relevant parties.