As a document management company with 30 years of experience, GRM's document scanning services, OCR data extraction software, and CMS system are designed to free your company from file managers and manual data entry. Companies like Xerox, JetBLue, Children's Hospital of LA, government agencies and thousands of other GRM customers don't have to worry about where to scan documents securely. They schedule to pick up their documents on e-Access Records Management, and we bring them to one of our fifteen document storage locations nationwide.

Upon arrival, our document scanning service specialists start-up bulk document scanners, upload digitized documents into cloud storage in specific file formats like pdf, i-forms, word, jpeg, and more. How do they edit scanned documents? Once in the cloud storage, our OCR software integrates data right into the ECM's workflow management software. At that point, you can start emailing, editing, sharing, collaborating, and enhancing your business processes. Learn more about GRM's enterprise content management system and document management services.
Our company's document scanning service specialists can scan hundreds of documents each minute with powerful enterprise document scanners. There is no project that is too big to handle by GRM. We provide professional document scanning services and OCR data extraction for many industries: legal, HR, healthcare, media, financial, insurance, travel, and many more. And rest assured, once the documents are scanned and uploaded into your cloud-based repository, our OCR software implements documents right into your workflow software. GRM will store all your physical documents in our secure state-of-the-art facilities so you can safely get rid of file managers. You can store your documents at GRM for many years, and once you don't need physical copies our certified destruction experts will assist in disposing of those records. We've been in the document management business for 30 years. Besides physical storage, OCR software, and document scanning, majority of our customers rely on GRM for providing the best document management software for their needs. Fill out the form below, and a GRM representative will call you.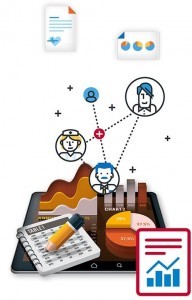 Before you buy more file managers, spend a fortune on the best document scanners, or call another document imaging company to ask how to scan a document to pdf or other types of files, think about OCR data extraction software to integrate those files into business workflow processes. The quality, turn-around time, and costs of document scanning services are equally important. That's why companies trust GRM. Not to mention, we'll pick up your documents for Free (within 75 miles of our document storage facilities)